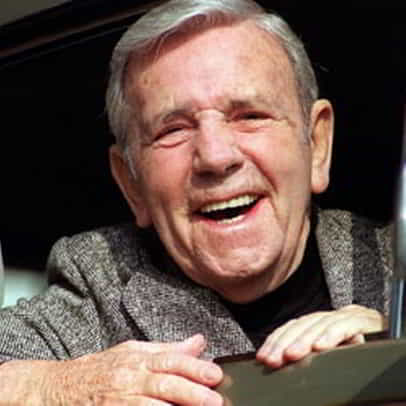 A view of life
As you get older things start to change, and sometimes this isn't what we'd planned. We can start to become infirm and need more care, and it's important that we have someone to look after us.

"As you get older three things happen. The first is your memory goes, and I can't remember the other two."

Sir Norman Wisdom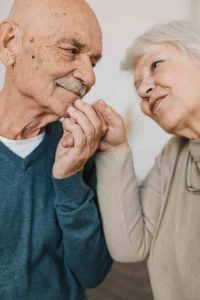 Ageing and health
WHO defines healthy ageing as "the process of developing and maintaining the functional ability that enables wellbeing in older age." Functional ability is about having the capabilities that enable all people to be and do what they have reason to value.

People worldwide are living longer. Today most people can expect to live into their sixties and beyond. Every country in the world is experiencing growth in both the size and the proportion of older persons in the population.

- Between 2015 and 2050, the proportion of the world's population over 60 years will nearly double from 12% to 22%.
- By 2020, the number of people aged 60 years and older will outnumber children - younger than 5 years.
In 2050, 80% of older people will be living in low- and middle-income countries. The pace of population ageing is much faster than in the past. All countries face major challenges to ensure that their health and social systems are ready to make the most of this demographic shift.
Facts about healthy ageing
68.5 is the average age for a heart bypass operation
68 years old is the average age a person is diagnosed with stomach cancer
Age of a person in the UK stop working in full time occupation. ITM survey
Income of over 50s retired income, compared to earned income of £2,375
of people in the 60-79 year old age group still report having sex on a regular basis. (Promescent)
Of surveyed women average age 64 said they were in a sexual relationship EDH.
By 2030, the number of people over 60 will have increased to 1.4 billion or 16.4% of world population and by 2050, it will have increased to 2.1 billion or 21.3% of the global population. WHO
The number of centenarians living in the UK has increased 85% in the past 15 years (ONS,
2018f).
Mentally young people
Those people who have PMA and a positive outlook on life tend to push themselves more; stimulating physical and mental activity. Trying to stay young and youthful. They tend to mix with people who are younger than themselves as this is where their brains feel most comfortable and they gel with people at a younger age group whereas those retirees with old mindsets shy away from younger people and noise and look for people with a similar mindset in the opposite direction in order to share illness records, talk about life when it was better and swap funeral plan ideas.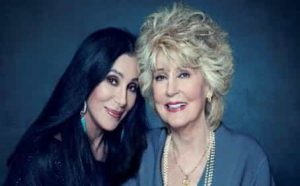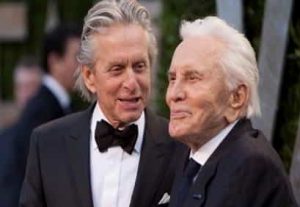 You can register to join us as a member, when you'll be able to download our stuff and comment, or as a YouDriver when you'll also be able to check your health and set up your own action plans to make some improvements.  If you've already registered, sign in below. Or let us know what you think.
It doesn't matter what stage  you're at – it's important to be the best you can be.  At the end of the day it's about taking personal responsibility – You Drive!
It's really your choice. You can find out more information about the subject, or see other institutions that can help by going to Support. There you will find organisations, training, coaching, self-help courses and other items to support your personal change. We have also started developing a panel of experts to provide info, advice, help and support. 
There are times when you need some help to meet your aims –  a helping hand. That might be  an organisation that can provide you with some help,  some specialised information or support, or just getting some background reading material.
You can see these by clicking the Support button here.  Some products or services contain affiliate links and we may receive a commission for purchases made through these links
Experts
We are compiling a list of experts who can provide advice, help or specialised services.  You will be able to access these experts from anywhere on our site you see our 'Experts' symbol.  Click the green E to see what our Experts list will look like, with a couple of imaginary 'experts' added!
Scroll down to see more information on this Drive. 
If you register you can also download reports, white papers, quizzes and other collaterals.  We will never ask you for any financial information, and we'll only send you the information you want. You can register for our site either above or in the footer below.  You can provide your own questions and experiences in order to help other members.  We only moderate for spam and inflammatory language – see our moderation policy.
If you've found this interesting, then please share it on social media.  Choose your network!
Ultimate Retirement Bucket List
The: 101 Fun Things to Do, Exciting Everyday Activities, and Once-in-a-Lifetime Experiences for a Healthier, Happier Third Act
Retirement can be daunting – how can you make your time as meaningful as possible? Now is the perfect opportunity to focus on YOU and what's important.
A Glass Half Empty? …or Half Full?
A Children's Book for Grown Ups
The Question of Pessimism vs. Optimism is often misunderstood, or worse yet, misinterpreted
Living Together After Retirement:
or, There's a Spouse in the House
A lighter look at life after retirement: more together-time than you ever dreamt of! Join "Ten Cats" cartoonist Graham Harrop in a behind-the-scenes peek at the trials and tribulations of the newly retired.