These are the main sections covered in more detail below. To look at any section, click on the highlighted text.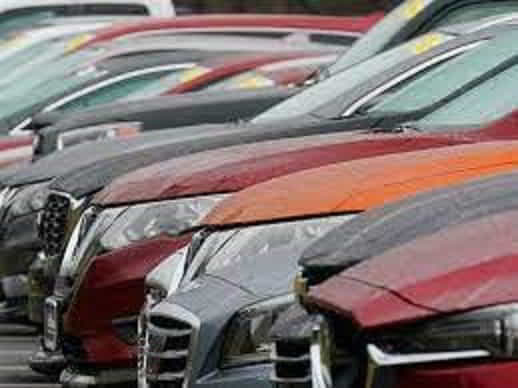 High level decisions
When it comes to getting your next car, there are a number of alternatives, which are explained in more detail below.

There are many different ways to run or buy a vehicle; Cash, Loan, Hire Purchase, Personal Contract Hire, Personal Contract Plan.

Some people love to drive a brand new car or prefer nobody else to have driven it but remember the car will depreciate quickly and you are paying brand new car tax as well. Depreciation is the difference between a car's value when you buy it and when you come to sell it. This drop varies between makes and models but typically is between 15-35% in the first year and up to 50% or more over three years.

Some people will wait 3 years until the 50% depreciation has come out and then buy. But vehicles will continue to depreciate up to 10 to 12 years before the vehicle stops losing money.
September 2021, there were 39.2 million licensed vehicles in Great Britain
nearly 2 million vehicles are scrapped in the UK every year.
The average premium paid for comprehensive motor insurance in 2021 was £434 down 15%
Average Car Accident Payout; Back Injury Moderate £11,730 – £36,390
You can register to join us as a member, when you'll be able to download our stuff and comment, or as a YouDriver when you'll also be able to check your health and set up your own action plans to make some improvements.  If you've already registered, sign in below. Or let us know what you think.
The top ten ways of buying a car are explained briefly in this video.
"Any man who can drive safely while kissing a pretty girl is simply not giving the kiss the attention it deserves"
It doesn't matter what stage  you're at – it's important to be the best you can be.  At the end of the day it's about taking personal responsibility – You Drive!
It's really your choice. You can find out more information about the subject, or see other institutions that can help by going to Support. There you will find organisations, training, coaching, self-help courses and other items to support your personal change. We have also started developing a panel of experts to provide info, advice, help and support. 
There are times when you need some help to meet your aims –  a helping hand. That might be  an organisation that can provide you with some help,  some specialised information or support, or just getting some background reading material.
You can see these by clicking the Support button here.  Some products or services contain affiliate links and we may receive a commission for purchases made through these links
Experts
We are compiling a list of experts who can provide advice, help or specialised services.  You will be able to access these experts from anywhere on our site you see our 'Experts' symbol.  Click the green E to see what our Experts list will look like, with a couple of imaginary 'experts' added!
Scroll down to see more information on this Drive. 
If you register you can also download reports, white papers, quizzes and other collaterals.  We will never ask you for any financial information, and we'll only send you the information you want. You can register for our site either above or in the footer below.  You can provide your own questions and experiences in order to help other members.  We only moderate for spam and inflammatory language – see our moderation policy.
If you've found this interesting, then please share it on social media.  Choose your network!
Car Buying Guide
Save Time and Money By Learning How to Find the Best Car Buying Opportunity and Negotiate the Best Price While Avoiding the Car Dealer's Attempts to Get the Most Money Out of You
Car Buying Made Easy
A Simple, No-Nonsense, Proven Process to Help you Negotiate the Car of Your Dreams at Your Price!
Learn effective tools for mastering the car buying process and learn how to negotiate properly, easily saving you thousands of dollars on one of the biggest purchases of your life.
Buying A Car Guide
Car Buying Secrets, Tips and Help Choosing Right
Buying a car is a challenge for many people around the world, but it can be made much easier. Learn the valuable tips and advice you need to confidently choose a car and be comfortable with the purchase you make. With a stroke of luck, you will have your chosen car for many years to come!
MoneyHelper explain financing a car
Direct Line offer car insurance with explanations
Money Advice service offer advice on taking out a personal loan to buy a car 
Arnold Clark have a good summary including the pros and cons of both buying or leasing a car