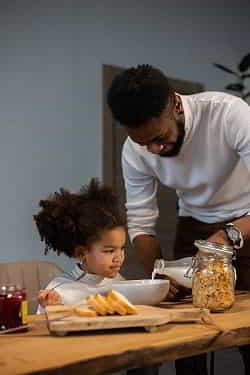 Welcome to parenthood!
When you hear from the kitchen – "there's nothing to eat" right after you spent your week's wages at the supermarket.

What children eat and drink during their early years can affect their health for many years to come. General eating habits are formed in the first few years of life, so it is important that we encourage our children to eat nutritious food.

Children need to eat more as they grow. As a guide, your child should eat these foods every day: 2 - 3 years: 1 serving of fruit; 2½ servings of vegetables; 4 servings of grains; 1 serving of meat/poultry; 1½ servings of dairy.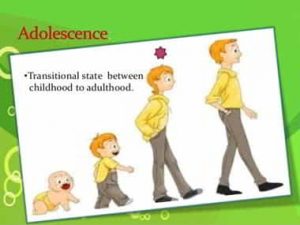 Why are so many young adults suffering from anxiety and stress?
It's quite simple really but very individual. It's nature or nurture or both. If a person has a nervous disposition and their environment is the same, then you will see the acute condition. But if the nature is strong and the nurture is too protective (parents keep their child over-protected from society) then when they get into the adult workplace, they have a meltdown.
Facts About conception, maternity and birth
In 2021 200,000 children under 5 will attend first school unable to read. ONS
9 out of 10 children under 11 cannot swim a 100m
of 16-24 year olds 2019 identify as LGBT
were written in 2019/20 for mental health issues
Of students drink alcohol every day
of 18-24 year early pregnant women are obese :AYPH
of the 16-24 age group reporting self-harm was 9%
Increase in antidepressants
76.3 million antidepressant items were prescribed in 2019/20, a 23.3% increase
Parenting Habits That Could Keep Children From Succeeding In Life
Raising children requires good parenting techniques as well as avoiding bad habits. A positive body image help children develop socially. Quality time with kids also helps them in school. But just as important are avoiding mistakes that can curtail a child's social, physical, emotional and intellectual development
You can register to join us as a member, when you'll be able to download our stuff and comment, or as a YouDriver when you'll also be able to check your health and set up your own action plans to make some improvements.  If you've already registered, sign in below. Or let us know what you think.
It doesn't matter what stage  you're at – it's important to be the best you can be.  At the end of the day it's about taking personal responsibility – You Drive!
It's really your choice. You can find out more information about the subject, or see other institutions that can help by going to Support. There you will find organisations, training, coaching, self-help courses and other items to support your personal change. We have also started developing a panel of experts to provide info, advice, help and support. 
There are times when you need some help to meet your aims –  a helping hand. That might be  an organisation that can provide you with some help,  some specialised information or support, or just getting some background reading material.
You can see these by clicking the Support button here.  Some products or services contain affiliate links and we may receive a commission for purchases made through these links
Experts
We are compiling a list of experts who can provide advice, help or specialised services.  You will be able to access these experts from anywhere on our site you see our 'Experts' symbol.  Click the green E to see what our Experts list will look like, with a couple of imaginary 'experts' added!
Scroll down to see more information on this Drive. 
If you register you can also download reports, white papers, quizzes and other collaterals.  We will never ask you for any financial information, and we'll only send you the information you want. You can register for our site either above or in the footer below.  You can provide your own questions and experiences in order to help other members.  We only moderate for spam and inflammatory language – see our moderation policy.
If you've found this interesting, then please share it on social media.  Choose your network!
The New Dad's Survival Guide:
By Rob Kemp & First-Time Parent By Lucy Atkins 2 Books Collection Set
As a health journalist and mother-of-three, Lucy Atkins is familiar with both the medical aspects of childbirth and baby development, and the reality of day-to-day life as an exhausted first-time mum or dad. In her feisty, humorous style, she begins with that first mind-blowing day and addresses the issues unique to the first-time parent who stares at their newborn and thinks "Where are the instructions?"
New baby The truth!:
Fun inclusive book for new parents
Having a baby is the most amazing thing but you can't imagine the ups and downs until you've been there. This A-Z collection of highs and lows is beautifully illustrated with the most adorable, inclusive baby photographs. If this is your first time, consider it a guide for what to expect and reassurance that the roller coaster is normal. If you've been on this journey a while, I hope you'll settle down, grab a cuppa and chuckle along with me as you remember your own experiences!
Teaching Kids Right From Wrong:
25 Important Lessons
The Gentle Discipline Book:
How to raise co-operative, polite and helpful children
In The Gentle Discipline Book, Sarah Ockwell-Smith debunks many commonly held beliefs about punishment and motivation, and provides an alternative approach that will empower you to discipline your child in an effective way and with respect.
A Parent's Guide to Gifted Children
Raising a gifted child is both a joy and a challenge, yet parents of gifted children have few resources for reliable parenting information.
The Collapse of Parenting:
How We Hurt Our Kids When We Treat Them Like Grown-Ups
Auhor Leonard Sax argues that rising levels of obesity, depression, and anxiety among young people can be traced to parents abdicating their authority